1
England are a good team, nothing more.
We have good players, but did anybody amaze you in this world cup? Gone are the days of Rory Underwood's blazing runs and Mike Tindall's crunching tackles. Now we watch uncomfortably as every good pass is inevitably followed by a poor one.
2
A home World Cup means nothing without home support.
Other than a few renditions of "Swing Low", there was not much support for the English. After a shaky win against Fiji, it was as if we could see what was coming and lost interest.
3
Never underestimate the smaller nations.
Our performance against Fiji was shocking. Every time they got possession and counterattacked, it was as if we'd been promised they wouldn't be allowed the ball.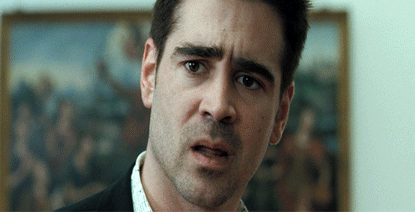 The face of the nation after watching England's performance against Fiji
4
A world cup is not the place to test new talent.
Sam Burgess is a league player, who had never played international rugby union and Stuart Lancaster decided this was the time to test his ability…
5
There are no scapegoats in rugby.
But there's never one person to blame. 15 men on the pitch. Seven on the bench. A whole army of coaches and staff in the stands. If you think you can blame a failed world cup on one person you don't understand rugby.
6
Experience is vital. Desire is marginal.
New Zealand are the best rugby team in the world. The haka leaves grown men trembling and even their kit is intimidating. They have nothing to prove. They played their natural game and made it look easy. Meanwhile we were banging on about the "passion" of this "new generation".
7
Who is our first choice fly-half?
In 2003 Johnny Wilkinson was our fly-half and Mike Catt was backup. Simple. Now, in the Lancaster era, is it Owen Farrell or is it George Ford? But wait – wasn't Danny Cipriani going to get a call up? And whatever happened to Stephen Myler?
8
Size and strength isn't everything.
Simple. We're big, we're strong, but we can't offload, we can't kick in open play and we can't keep the ball at the breakdown. Nothing more to it.
9
The Southern Hemisphere nations are years ahead of us.
On the other side of the rugby world, scrum halves carry like flankers, wingers are diving in to win the ball like a second row and hookers are offloading better than our centres. Their well rounded players can apply themselves to any part of the game and still look better than our 'specialists'.
10
Did we really believe we'd win it?
Since the golden generation of Wilkinson, Johnson and Greenwood, we haven't had a star player. No talisman that we could count on for points. Without world class players, how can we expect to win a world cup?