The age old axiom 'good things come in small packages' has once again proven to ring true in regards to Southampton's small touring venue The Joiners. Having hosted the likes of Adele, Ed Sheeran, Arctic Monkeys and many, many more, the venue will also soon host popular up-and-comers Counting Days, a metal rock band that will be supporting Feed The Rhino in Southampton on 22nd September.
Headlining band Feed The Rhino are playing a series of comeback shows across the country after a hiatus of over a year. Reigning in from Kent, the band consists of metal head members Lee Tobin delivering the vocals, James Colley on guitar, Sam Colley also on guitar, Chris Kybert on drums and Oz Craggs bass. The band are self professed hardcore, rock 'n' roll, 'loud as f*ck' punk rockers. 
Supporting act Counting Days are up-and-comers on the scene, but are rapidly gaining popularity in the industry. They've already supported the likes of Architects, Hacktivist and Crossfaith and have also performed on stage at this year's Download Festival. Members Thom Debaere on vocals, Charlie Wilson on guitar, Curtis Ward on guitar, Alex Dench on bass and vocals and Lasselle Lewis on drums combine to create 'an exciting brand of metalcore that includes elements of Thrash, British Heavy Metal and Hardcore.'
The bands debut album Liberated Sounds is out on 16th October and includes 12 tracks. Tom Doyle from Kerrang has stated "Counting Days are, first and foremost, a band who have the spirit of modern heavy metal etched into their veins. Combining ultra-melodic At The Gates style riffing with neck-snapping breakdowns and euphorically bombastic bounce, they are already shaping up to be one of the brightest emerging talents we have seen for a very long time. Do not sleep on them, you will regret it."
"Quite simply, Counting Days are the most exciting metal band to come from the UK since BMFV." – Terry Bezer, Team Rock.
Opened in 1968, The Joiners has had nearing 50 years of musical talents grace their stages, host to many well known bands and singers in that time frame, with music artists such as Coldplay, Green Day, Klaxons, KT Tunstall, Muse, Radiohead, The Kooks, Wheatus, You Me At Six and a plethora of others performing at the small-but-mighty venue.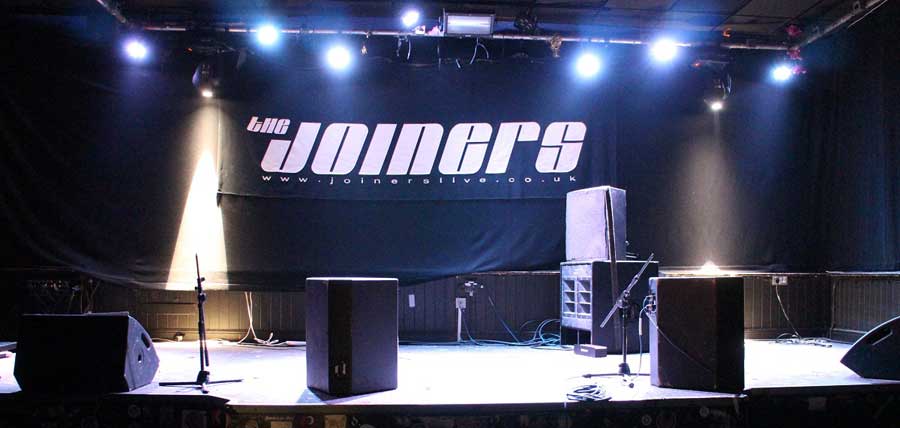 Be sure not to miss both bands in Southampton on the 22nd at The Joiners located along St Mary's street.